ART PORTFOLIO WORKSHOPS
WITH MICHAEL PROVENZA
ART PORTFOLIO 
WORKSHOPS
WITH MICHAEL PROVENZA
Create a strong portfolio with internationally known artist Michael Provenza in Perrysburg, Ohio, at CREATE Art Studio + Workshop.
Create art to make a strong portfolio for Art School and job opportunities! 
Michael Provenza has worked as a professional artist for over 35 years. This experience of studying under internationally known artist Michael Provenza will look great on a college application!
Let Michael show you and guide you along to create the pieces you need for a strong portfolio concentrating on Direct Observation – a concentration on landscapes/portraits/things around you. This will require good drawing and painting skills as a student artist.
Michael's background as a professional artist includes painting for a number of prestigious galleries all over the U.S. including being a Licensed Disney Artist.
Michael also painted murals for theme parks and Toledo Zoo. He has over 20 years experience in the Video Game Industry, drawing story boards, 3D animation, 3D environment art, character development, etc.
If you are a serious art student, this art class will help you along with a strong portfolio.
4 CLASSES FOR $120
Choose Tuesdays or Wednesdays!
Tuesdays Sept 8, 15, 22, 29
Wednesdays Sept 9, 16, 23, 30
Each session is 2 hours – 12:30-2:30pm
Ages 15+ (or entering High School)
Drawing and painting supplies provided
(except bring your own oil paint supplies)
Maximum 8 students
Register now, space is limited!
Location for workshop: 
CREATE: Art Studio + Workshop
118 Louisiana Ave. | Perrysburg, Ohio 43551 | 419-873-6240
Register now!
Space is limited.
Maximum 8 students.
Sept. 8, 15, 22, 29
Register now!
Space is limited.
Maximum 8 students.
Sept. 9, 16, 23, 30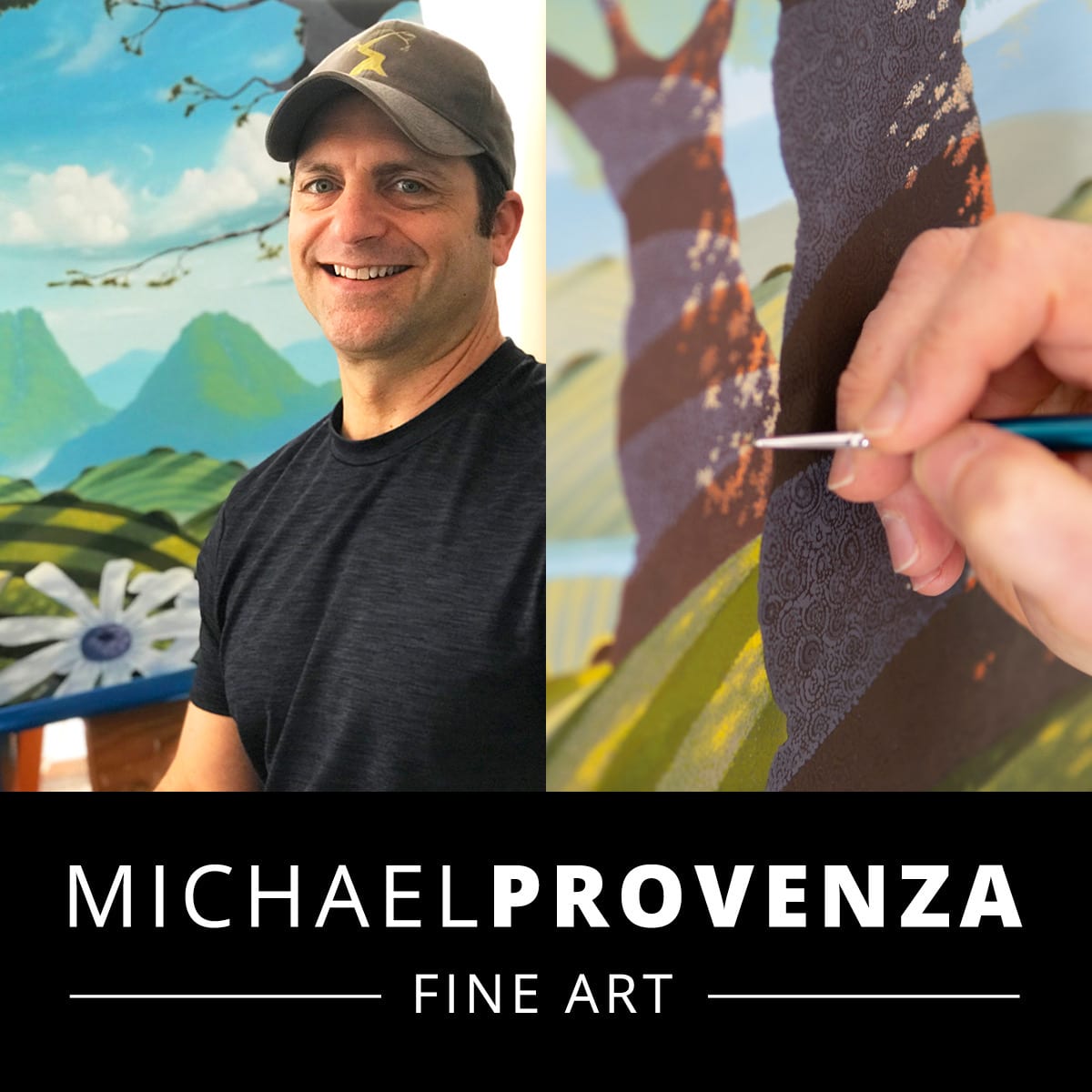 About Michael Provenza
Born and raised in the San Francisco Bay area, Provenza has lived, worked, studied, taught, and painted for more than 30 years. Inspired by his artist grandfather, Provenza began drawing and painting at age nine, pursued art academically holding a Fine Art college degree and continues to professionally create oil paintings as his life-long passion. Provenza has become a highly recognized and collectible artist both nationally and internationally.
Michael Provenza is a contemporary landscape oil painter who has developed a distinctive pointillistic style and blending technique that exudes a realistic and dimensional quality, yet is surreal and magical. His work reflects many years of experimentation with various approaches to his subject, nature. Provenza's recent original work captures Life's Journey with the use of paths and stripes surrounded by earth's ethereal beauty and glory…