Michael Provenza Disney Art
The Acme Gallery at Disney Town Shanghai is proud to announce The Art of Michael Provenza currently in exhibition at the gallery. Michael is a celebrated international artist known for his unique style of interpreting licensed characters.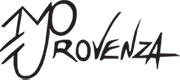 Michael Provenza | Surrealist Pointillism
Michael Provenza has a totally original perception of nature and landscape. Provenza's oil paintings reveal a successful blend of the old with the new – merging a realistic and remarkable dimensional quality with a surreal and magical environment – in a truly distinctive style characterized as Surrealist Pointillism.