OIL PAINTING WORKSHOPS
WITH MICHAEL PROVENZA
Learn oil painting with internationally known artist Michael Provenza in Perrysburg, Ohio, at CREATE Art Studio + Workshop.
Intermediate to Advanced, but no experience with oils is required.
Take advantage of this unique opportunity to work with a professional artist and learn to create landscapes, skyscapes and seascapes with depth, light and shadows.
Learn how to paint realistic clouds and use color to define distance in the piece. You will be taught a technique that teaches atmospheric effects with color and that creates a "3D" feel to the painting.
Students will be required to purchase items from a small supply list to start. An 8×10 painting surface will be supplied for the first painting.
Tuesdays 

6:00-8:30/9pm
Each session is 2.5 to 3 hours
Maximum 8 students
Ages 16+
Join any time!
Location for workshop: 
CREATE: Art Studio + Workshop
118 Louisiana Ave. | Perrysburg, Ohio 43551 | 419-873-6240
Register now!
Space is limited.
Maximum 8 students.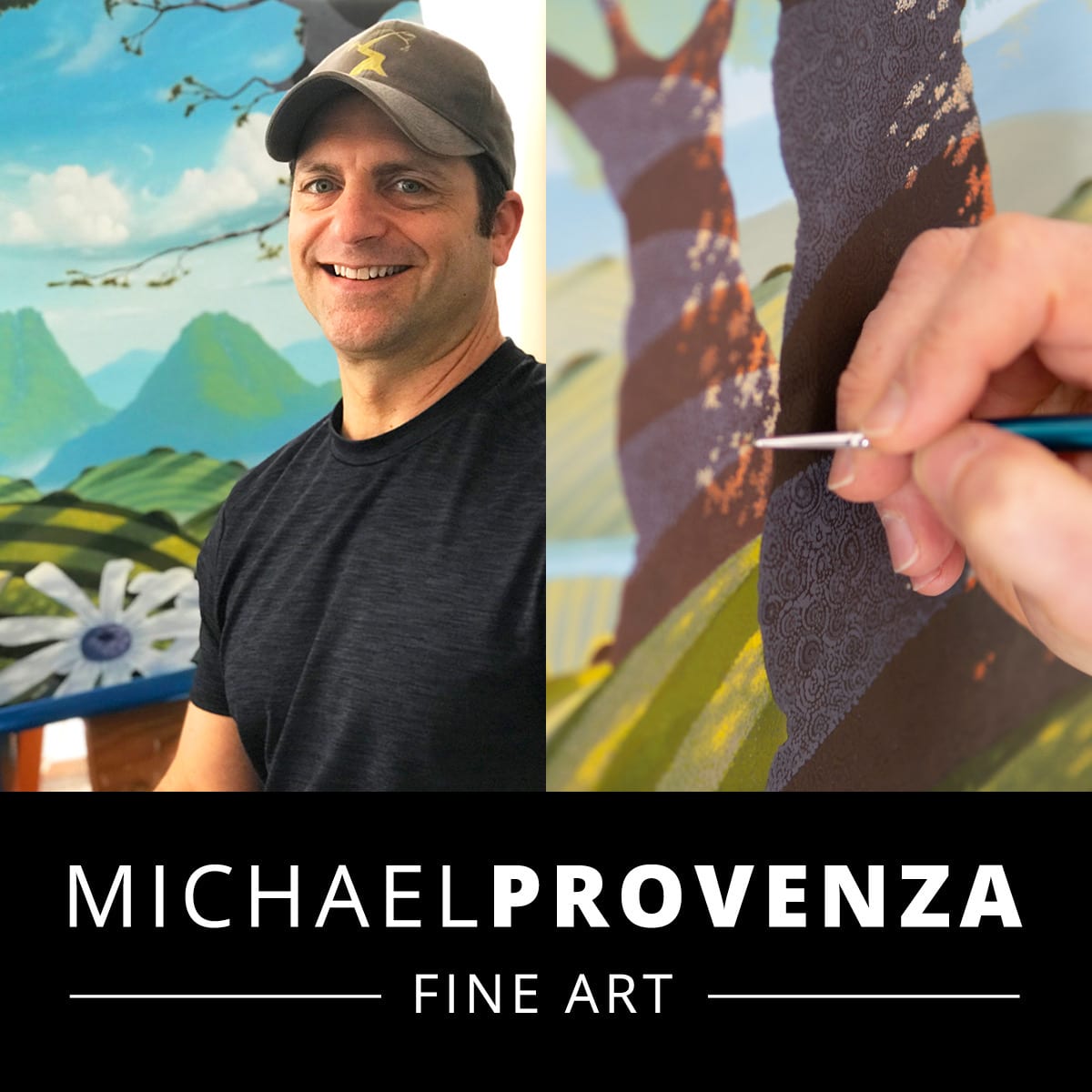 About Michael Provenza
Born and raised in the San Francisco Bay area, Provenza has lived, worked, studied, taught, and painted for more than 30 years. Inspired by his artist grandfather, Provenza began drawing and painting at age nine, pursued art academically holding a Fine Art college degree and continues to professionally create oil paintings as his life-long passion. Provenza has become a highly recognized and collectible artist both nationally and internationally.
Michael Provenza is a contemporary landscape oil painter who has developed a distinctive pointillistic style and blending technique that exudes a realistic and dimensional quality, yet is surreal and magical. His work reflects many years of experimentation with various approaches to his subject, nature. Provenza's recent original work captures Life's Journey with the use of paths and stripes surrounded by earth's ethereal beauty and glory…