Sold Originals by Michael Provenza
This gallery is to showcase Provenza's past original works that are sold. For information about available originals and/or limited editions, please contact us or one of Provenza's authorized galleries.
Interested in collecting an original painting?
To receive purchase information and most current availability of Provenza's original oil paintings, please contact us or one of Provenza's galleries. We're here to assist you!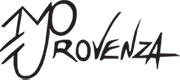 Michael Provenza | Surrealist Pointillism
Michael Provenza has a totally original perception of nature and landscape. Provenza's oil paintings reveal a successful blend of the old with the new – merging a realistic and remarkable dimensional quality with a surreal and magical environment – in a truly distinctive style characterized as Surrealist Pointillism.