Enter the World of Michael Provenza
Michael Provenza is a highly recognized and collectible international artist. All of Provenza's work invites you in to experience Life's Journey – with a twist.
Originals
Limited Editions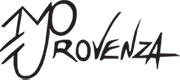 Michael Provenza | Surrealist Pointillism
Michael Provenza has a totally original perception of nature and landscape. Provenza's oil paintings reveal a successful blend of the old with the new – merging a realistic and remarkable dimensional quality with a surreal and magical environment – in a truly distinctive style characterized as Surrealist Pointillism.
Interested in collecting Michael Provenza's art?
To receive purchase information and most current availability of original oil paintings and/or limited editions, please contact us or one of Provenza's galleries. We're here to assist you!