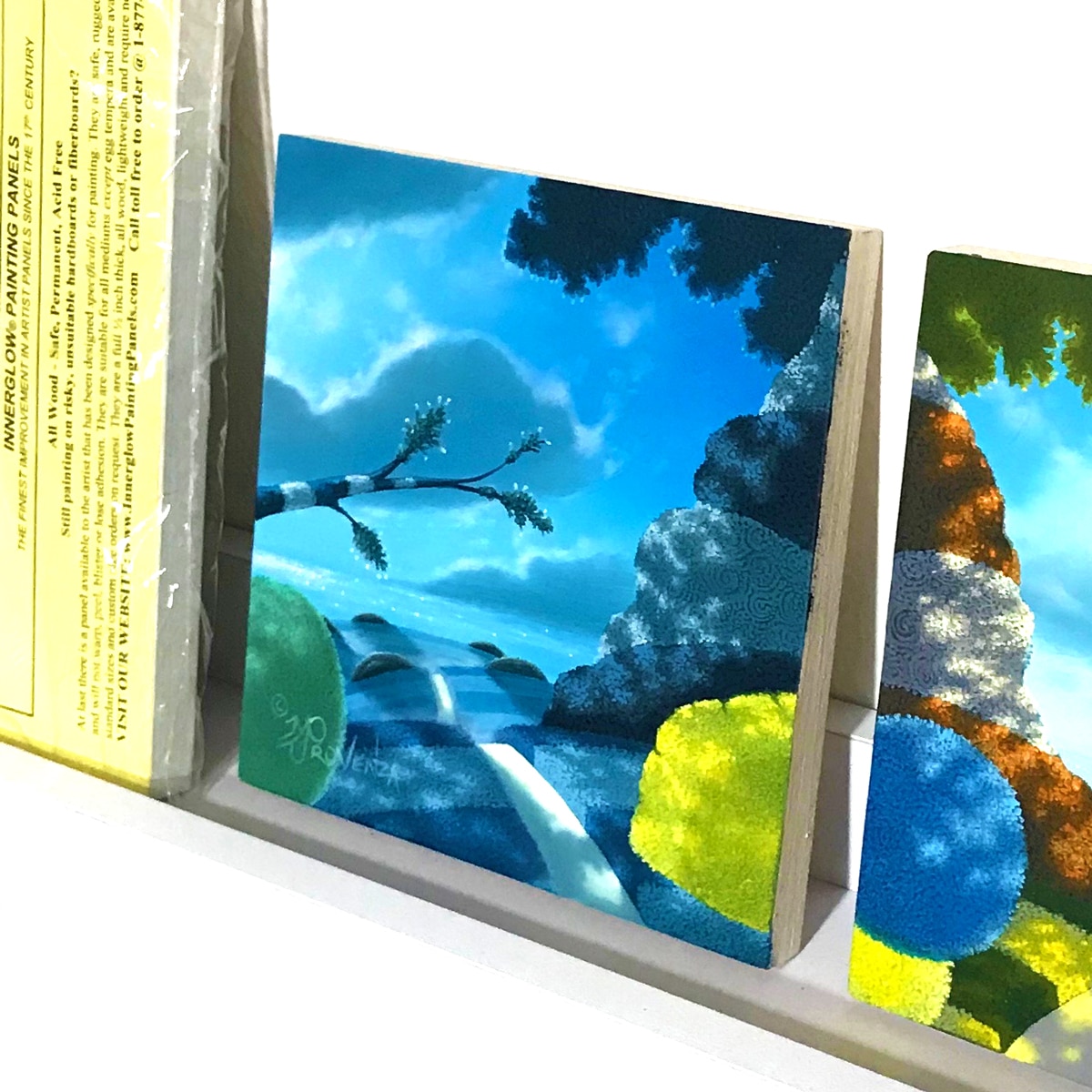 About the paint
AND materials
Michael Provenza original oil paintings are painted using high-quality oil paint on a material called Innerglow painting panels.
Innerglow painting panels have endured years of extreme testing for strength, durability and exposure. They are safe, rugged and permanent. They won't warp, peel, blister, or lose adhesion. The Innerglow panels are made in America.
This beautiful and durable material works extremely well with Provenza's painting style. These original oil paintings are created to be enjoyed now and for generations to come!