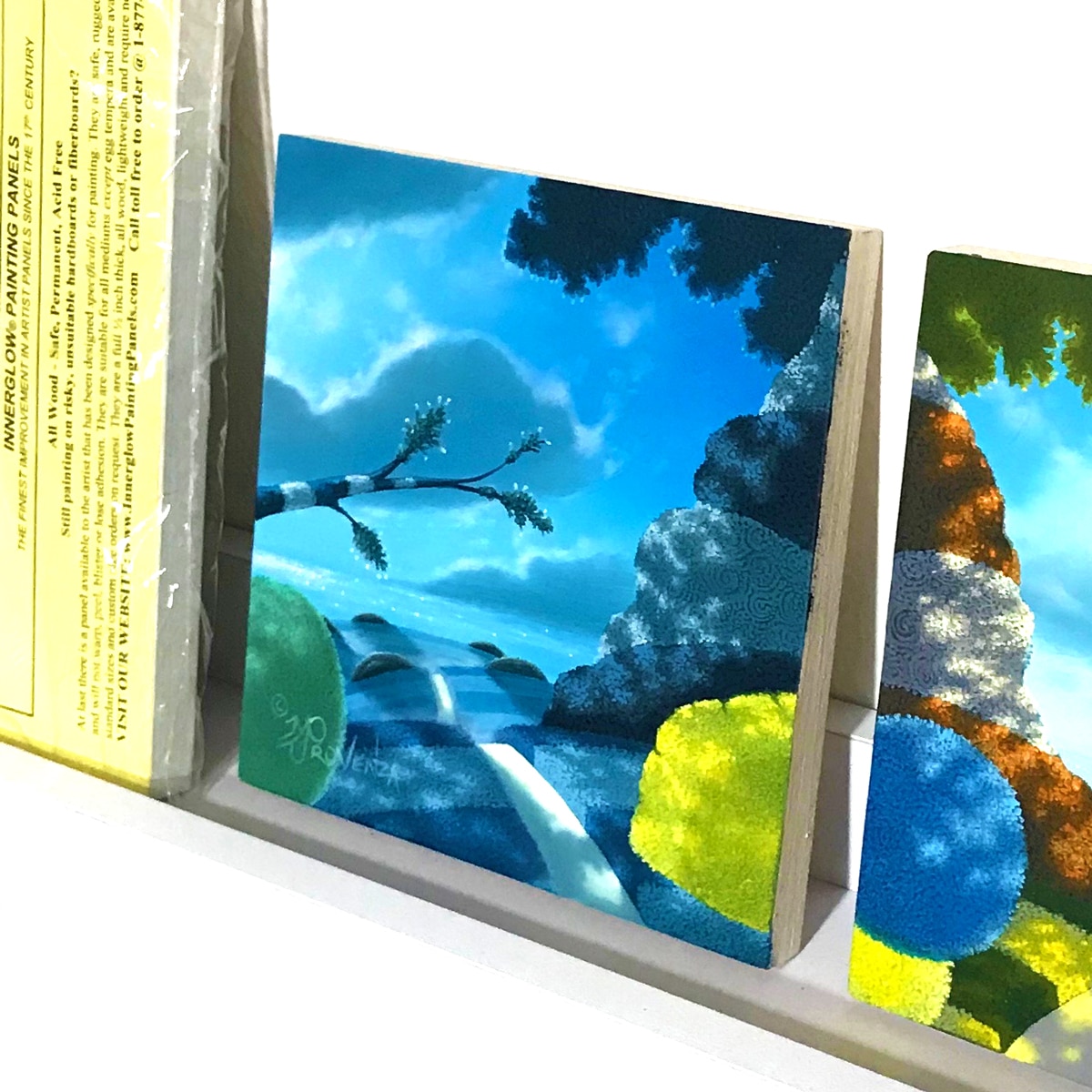 About the paint & materials
Michael Provenza original oil paintings are painted using high-quality oil paint on a material called Innerglow painting panels.
Innerglow painting panels have endured years of extreme testing for strength, durability and exposure. They are safe, rugged and permanent. They won't warp, peel, blister, or lose adhesion. The Innerglow panels are made in America.
This beautiful and durable material works extremely well with Provenza's painting style. These original oil paintings are created to be enjoyed now and for generations to come!
FRAME, MATERIALS & STYLES
These images are mockups showing frame styles made to look as close as possible to the real frame. The hover images are actual photos showing real examples of the back of framed artworks.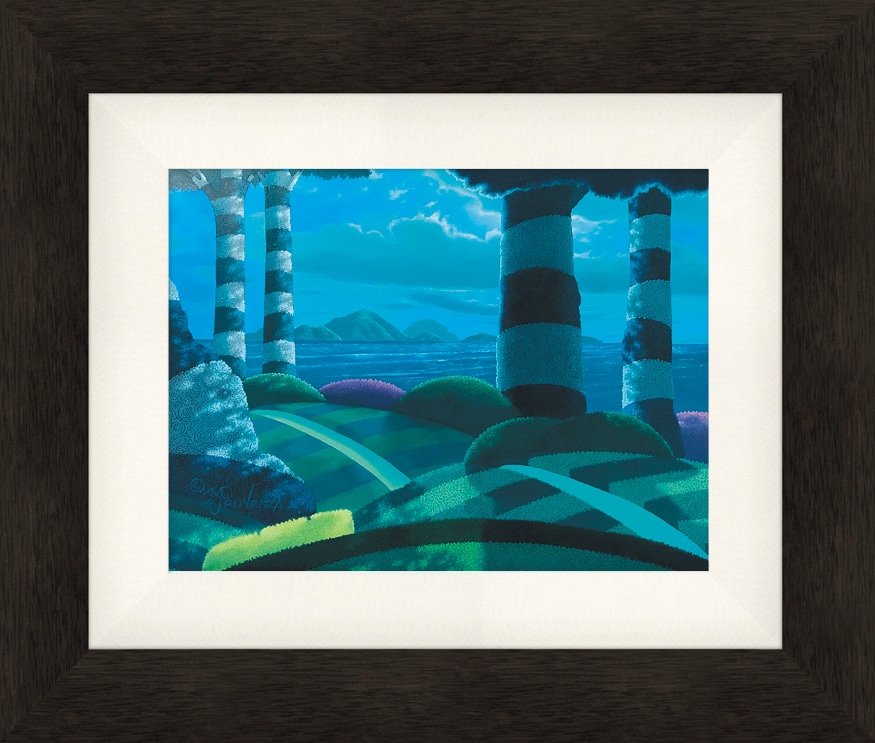 "Moonlight Oasis" 9×12 | Oil on Panel | by Michael Provenza | Framed in 2″ Charcoal stained flat wood gallery frame with a 2″ white linen scoop liner.
ORIGINALS
Flat Wood Gallery Frame with Liner for Originals is a ready-to-hang oil painting on panel, usually framed with a 2-inch flat wood molding and 2-inch white scoop linen liner. Add approximately 7.5 inches to the size of the art to include frame size (3.75 inches on each side).
Original oil paintings are framed without glass.  
Moulding color is chosen by the artist based on the art. 
CANVAS PRINTS
Giclee fine art prints are created using solvent inks and premium exhibition canvas for the highest quality image detail, depth of color, and brilliance. Solvent inks vs. die based inks are used for the best weather resistance.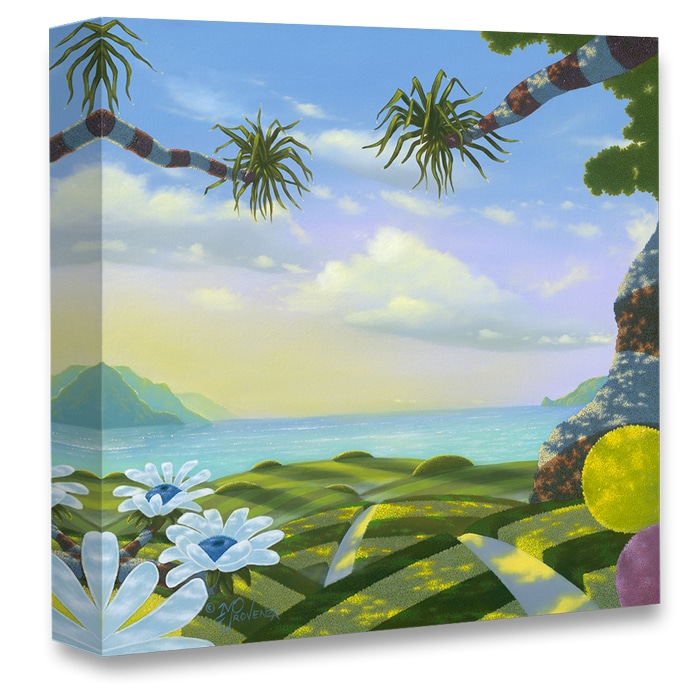 GALLERY WRAP
Gallery Wrap is a giclee print on canvas wrapped around 1.75″ deep stretcher bars with the image mirrored on the sides. Gallery wrapped prints are ready to hang with wire on the back.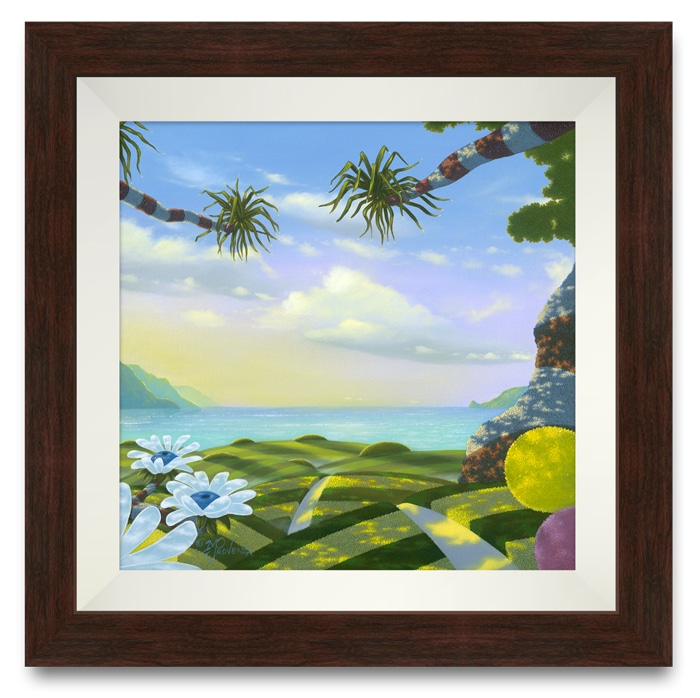 WOOD FRAME
Flat Wood Gallery Frame with Liner is a ready-to-hang giclee print on canvas, stretched and framed with a 1.5-inch flat wood moulding and 1.5-inch white scoop linen liner. Add approximately 5.5 inches to the size of the art to include frame size (2.75 inches on each side). Framed canvas prints are framed without glass. Other frame sizes and colors are available upon request. 
METAL
Metal Print has slightly rounded corners and can be ordered with a 1.5-inch aluminum back frame, ready to hang.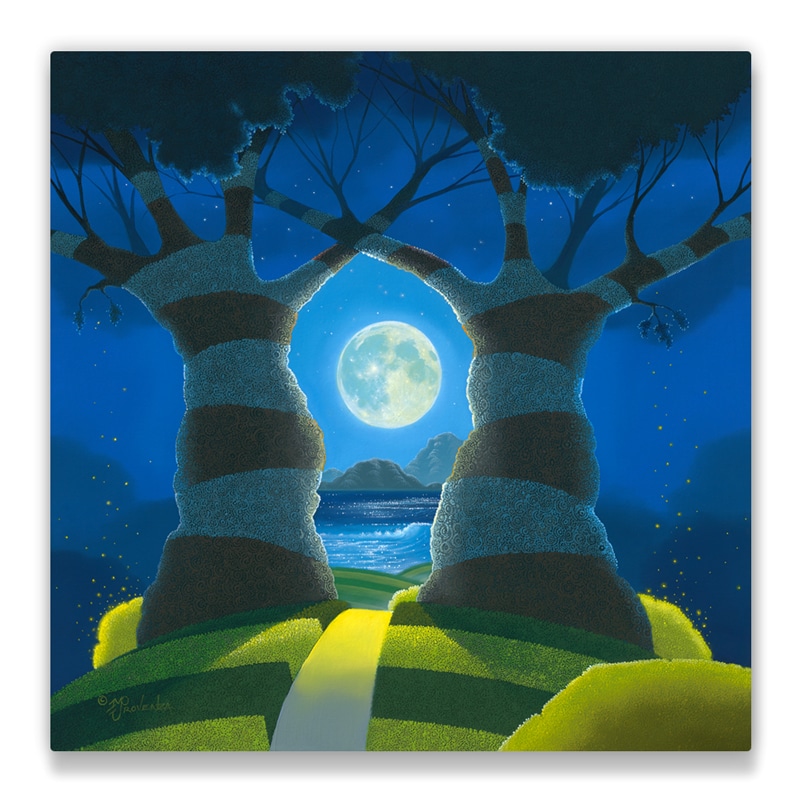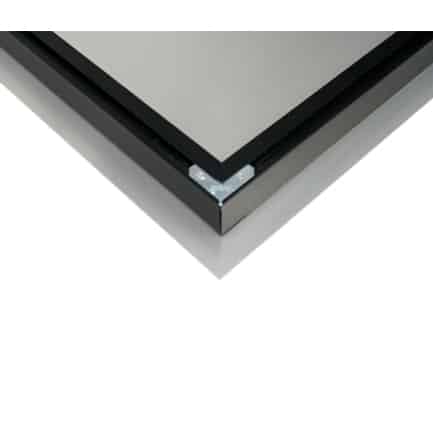 Metal prints are created using a dye-sublimation process that combines fine art printing, high tech materials and intense heat to produce a vibrant print dyed into the surface of a piece of aluminum. The finished process is timeless as well as modern and lightweight for easy hanging in any environment. The metal has a white gloss so the image pops from the high gloss surface of the metal with unrivaled vibrancy and power.
About Michael Provenza Fine Art Prints
A selection of Michael Provenza's original art is captured and printed on beautiful canvas, metal and paper using museum-quality inks and materials. Provenza's fine art prints are never digitally retouched.
Limited editions are hand-signed and numbered using a special pen and come with a certificate of authenticity. Every edition number has the same image quality due to the giclee printing processes used. What matters is that you collect one before the edition is sold out!
Open editions are not numbered or hand-signed by the artist; however, Provenza's original signature is on the print. Open editions use the same giclee printing process and materials as the limited editions but are produced in unlimited quantities. Opens are offered in many sizes to choose from!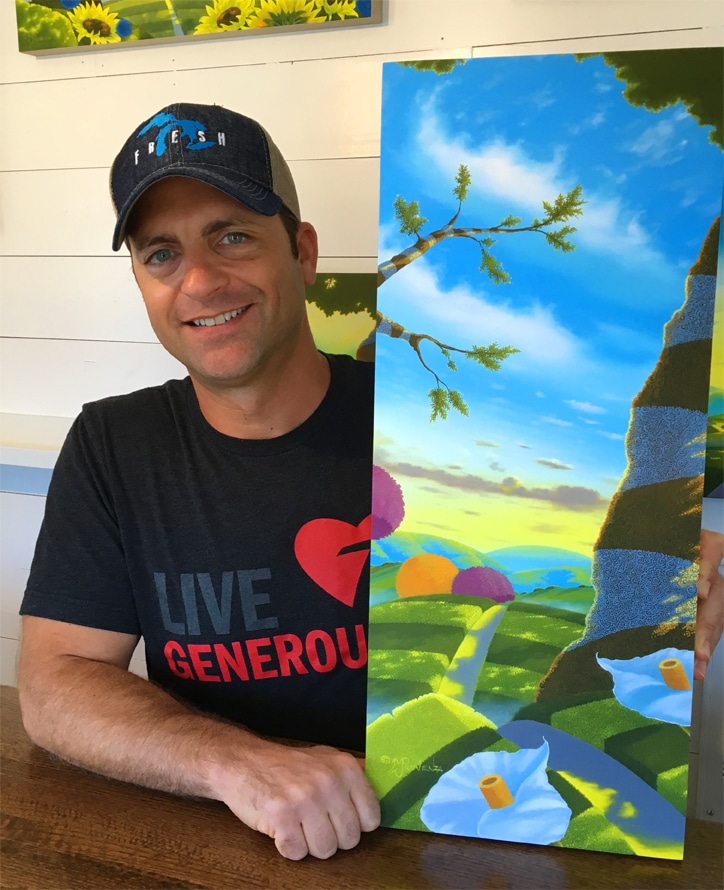 HAVE A QUESTION?
Please contact us or one of Provenza's galleries. We're here to assist you!