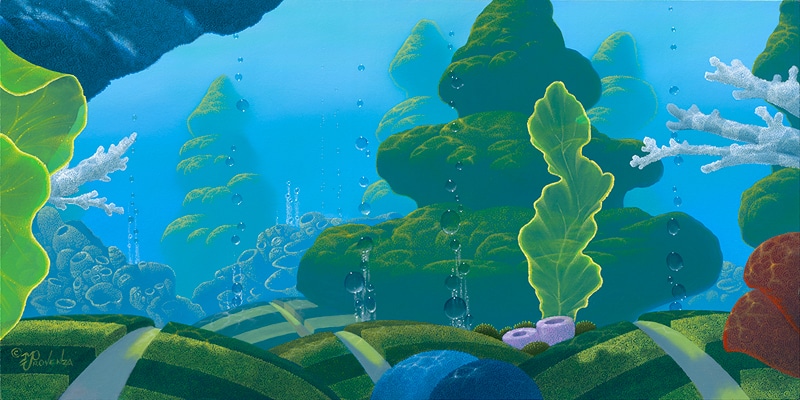 Carved in Coral Seas
ORIGINAL OIL ON PANEL
by Michael Provenza
12″ x 24″
(Original Sold)
$4,000 (framed)
"Submerged in deep waters, a safe path has been carved out in the coral seas.
~Michael Provenza, Artist
Get purchase options!
To receive purchase information and most current availability of original oil paintings and/or fine art prints, please contact us or one of Michael Provenza's galleries. We're here to assist you!
English only please. No soliciting.